Solo painting and writing exhibition (/set), inaugaral exhibition at Ankles Sydney.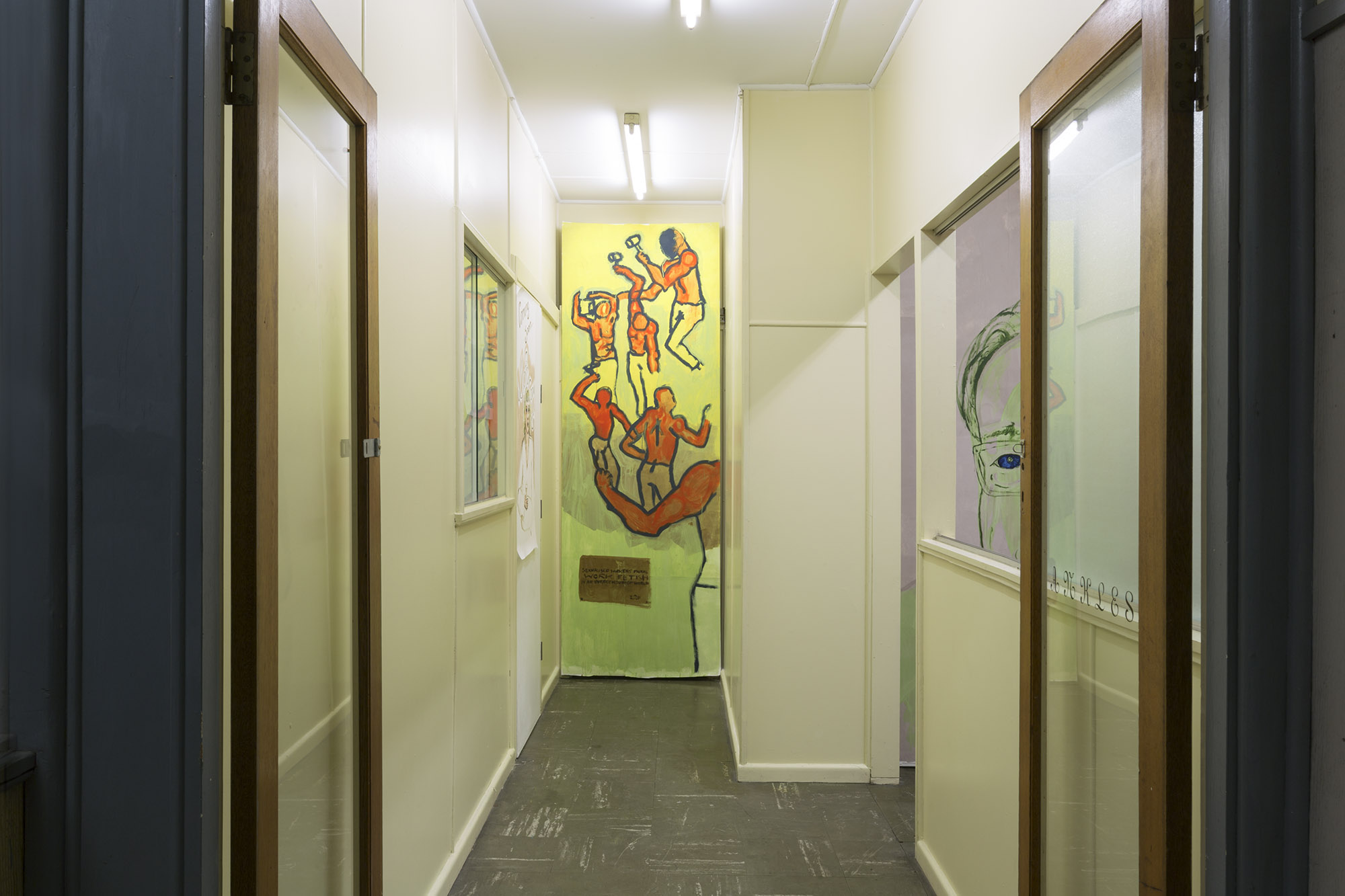 Installation view with "Sexualised Workers' Mural", 2018. (Materials for all paintings) Acrylic and limewash on wallpaper.

Installation view with "Sexualised Workers' Mural", "Mock Poster for "Soft Copy"", 2018 and typweritten originals "Hard Copies" all 2018.








"The Male Eunuch", 2018. Text reads: Something that bears repeating, and then is nothing, when divorced from its humanity, likely hands. The way images for book-covers used to be an art in them selves, formulas and narratives not applied or set... and who could know what was this great homogenising fear? Was there a death in the finite nature of every specific act? Even to be applied against reproduction, be the best – not at: but for- sex... to be the best – the least specific- the most attractive to the widest spectrum [the most narrow visualisation of power]. But what was it to love without idiosyncrasy? I'm in the aftermath of another failure -I have not failed to love specifically– it was hard to imagine something so important being reciprocated. It was hard to imagine that I would find someone to at least concede to a psychospiritual politic of an equality of mass-isolation.




"Accidental Saturn", 2018.




Flyer: Mitch Brown (in consultation with Mitch Cairns).